« Return to Previous Page
JUST RIGHT CROSSWORD PUZZLES
JUST RIGHT CROSSWORD PUZZLES
Product code:

702
Availability:

out of stock
---
We are out of stock of all four volumes of the Just Right Crossword Puzzles. They are now Out of Print and unavailable from Quill Driver Books. No new volumes are planned at this time.
The crosswords found in your newspaper are written and provided by NEA (Newspaper Enterprise Association or UClick). Their website is located at http://www.universaluclick.com/puzzles/neacrosswordpuzzle .
If you'd like to contact them with inquiries about the puzzles, send them a message here:
http://www.universaluclick.com/contact
or call 1-800-255-6734
Quill Driver Books and Linden Publishing are no longer affiliated with the Just Right Crosswords in any way.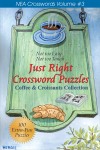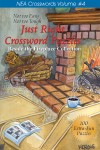 ---

Updating...