« Return to Previous Page
INDUSTRIAL STRENGTH COLORING BOOK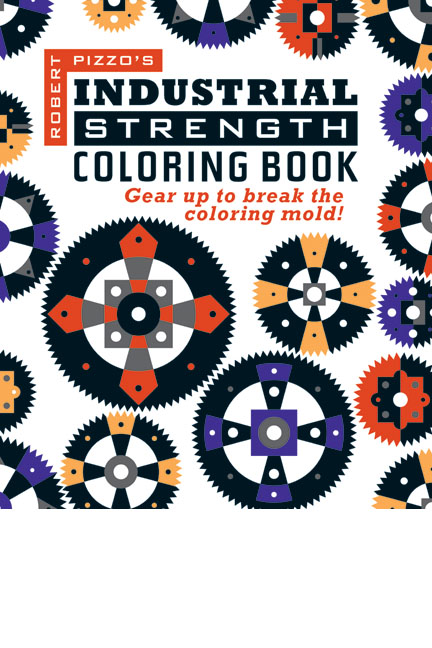 INDUSTRIAL STRENGTH COLORING BOOK
Product code:

2086
Availability:

in stock
---
Gear Up to Break the Coloring Mold!
Illustrated by Robert Pizzo
Put your artistic mind in gear for a stimulating and invigorating coloring Experience in Industrial Strength Coloring Book.
Designed by top-ranked commercial illustrator Robert Pizzo, Industrial Strength Coloring Book will immerse you in a modern world of industry, factory, tools, and machinery.
Intricate, mandala-like images of gears, sawblades, assembly lines, loading docks, and other industrial installations will give you hours of intense calming focus.
Designed for a superior coloring experience, Industrial Strength Coloring Book features thick, high-quality paper, printed on only one side, gives you a smooth, firm coloring surface with no bleed-through, and perforated pages let your share and preserve your creative work.
The perfect coloring book for busy minds that love activity and purpose, Industrial Strength Coloring Book will efficiently increase your production of fun!
About the Illustrator: Robert Pizzo is a graphic designer whose clients have included The Wall Street Journal, Newsweek, Verizon, Coke, Pepsi, and Macy's. He has won awards from PRINT, SND, GRAPHIS, HOW, DESI, AR100, SPD. Someone at Adweek called him "The Most Un-Neurotic Artist I've Ever Met." Pizzo lives in southwestern Connecticut with his wife and daughter.
$12.95 ($16.95 Canada)
Trade Paperback • 8½" x 10" • 108 pages
ISBN 978-1-61035-288-8
---

Updating...