« Return to Previous Page
UNDERGROUND BUILDINGS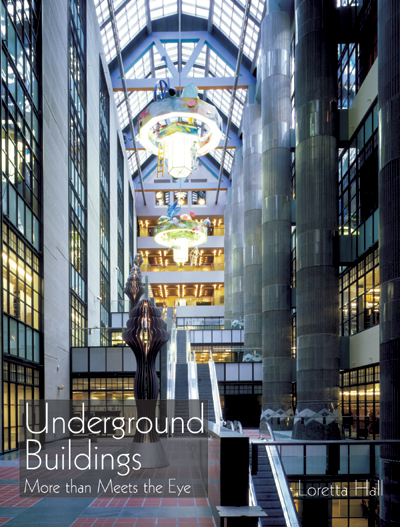 UNDERGROUND BUILDINGS
Product code:

743
Availability:

in stock
---
Unusual as they seem, underground buildings are surprisingly common.
Every day, tens of thousands in North America work, shop, dine, study, and play in the more than three hundred public and commercial structures and five thousand private homes nestled in the earth.
Underground buildings are safe, attractive, useful, and comfortable places to frequent and live. Unlike a common misconception, most are dry and warm, and they are often sun-filled.
More than one hundred underground buildings are included in this fascinating subterranean tour. These buildings range from the famous to the unnoticed. Some were built for pragmatic reasons, others for aesthetic considerations, still others, for a combination of both.
There are impressive success stories and discouraging tales of failure. Some underground buildings are incredibly energy-efficient, for example, while others leaked so badly they were abandoned.
A vast spectrum of structures is presented, ranging from stunning examples of hidden opulence to humble subterranean cubbyholes where unassuming people immerse themselves in nature
---

Updating...