« Return to Previous Page
AUTHOR'S GUIDE TO BUILDING AN ONLINE PLATFORM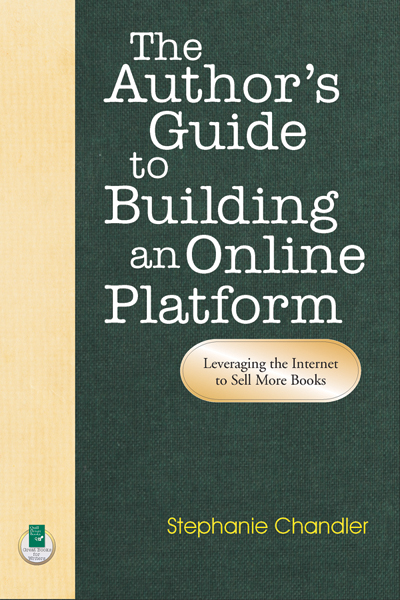 AUTHOR'S GUIDE TO BUILDING AN ONLINE PLATFORM
Product code:

723
Availability:

in stock
---
The buzz word in publishing houses and at writer's conferences these days is platform. As in, "What is the author's platform?"
With more than 175,000 new titles published each year, publishers want to sign authors who are capable of helping to sell their book. The platform may be that the author is a widely syndicated columnist, is the internationally acclaimed expert in his field, or is a highly sought-after motivational speaker. Or perhaps the author is a New York City television news anchor. These types of platforms make a publisher's mouth water.
But what about authors who aren't widely known or acclaimed? How does the ordinary guy build a credible platform?
The answer: the Internet. Today you can build an international platform right from your kitchen table—even if your kitchen table is in Manhattan…Kansas.
---
About the Author

Stephanie Chandler is the author of From Entrepreneur to Infopreneur. She is also the founder of BuisinessInfoGuide.com, a custom business writing and marketing service the specializes in electronic newsletter. She has been featured in Entrepreneur Magzne, Business Week and the Los Angeles Times.

Highlights of the Book

Learn how to:
Develop an online platform that impresses editors and agents
Create an effective website and reach a global audience
Drive traffic to your site using affordable online marketing strategies
Master the art of promoting your books on Amazon.com
And other great skills!

Updating...