« Return to Previous Page
A Cross of Thorns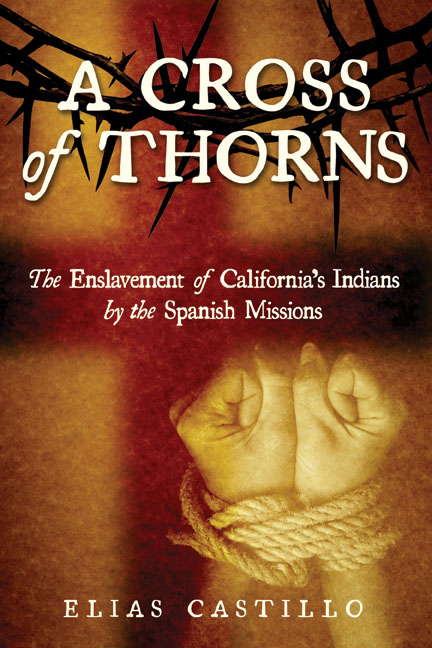 A Cross of Thorns
Product code:

1665
Availability:

in stock
---
The Enslavement of California's Indians by the Spanish Missions
A Cross of Thorns reexamines a chapter of California history that has been largely forgotten—the enslavement of California's Indian population by Spanish missionaries from 1769 to 1821. California's Spanish missions are one of the state's major tourist attractions, where visitors are told that peaceful cultural exchange occurred between Franciscan friars and California Indians.
In schools across the state, as required by the California State Board of Education, fourth graders are taught that life between the friars and the Indians was based on peace and mutual respect. Both tourists and schoolchildren are being deliberately misled—in truth, the missions were places of enslavement and deliberate cruelty.
A Cross of Thorns challenges this mythologized history and presents the facts of the Spanish occupation of California, describing the dark and cruel reality of Mission life. Beginning in 1769, California Indians were enticed into the missions, where they and their descendents were imprisoned for 60 years of forced labor and daily beatings.
The chilling depictions of colonial cruelty in A Cross of Thorns are based on little known church and Spanish government archives and letters written by the founder of California's mission, Friar Junipero Serra (who advocated the whipping of Mission Indians as a standard policy), and published first-hand accounts of 18th and 19th century travelers.
Tracing the history of Spanish colonization in California from its origins in Spain's 18th century economic crisis to the legacy of racism and brutality that continues today, A Cross of Thorns is one of the most thought-provoking books ever written on California history.
---
About the Author

Elias Castillo is a three-time Pulitzer Prize nominee and the winner of thirteen journalism awards. Born in Mexicali, Baja California, Castillo holds two degrees from San Jose State University and is a former reporter for the San Jose Mercury News and the Associated Press.

Title Information

A Cross of Thorns The Enslavement of California's Indians by the Spanish Missions by Elias Castillo Publication Date: February 2015 $16.95 ($20.95 Canada) • Trade Paperback • 6" x 9" • 235 pages ISBN 978-1-61035-242-0 California / Native American History • BISAC HIS036140 / HIS028000 Illustrations • Bibliography • Index

Updating...