« Return to Previous Page
HANDS THROUGH STONE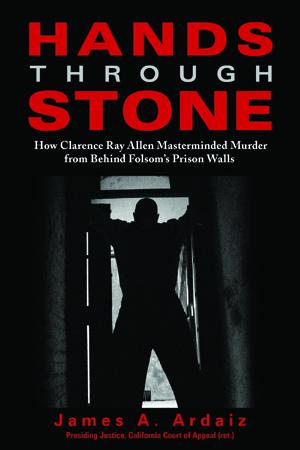 HANDS THROUGH STONE
Product code:

927
Availability:

in stock
---
Even hardened detectives were shaken by what they found at Fran's Market in rural Fresno that night in 1980. Three young people lay in their own blood on the market's concrete floor, executed by a merciless killer, while a fourth victim barely held on to life. Then a grim investigation became even grimmer when the evidence led to the man who ordered the killings — a convicted murderer already behind the walls of Folsom Prison.
Hands Through Stone reveals the true story behind the Fran's Market murders and their psychopathic mastermind, Clarence Ray Allen, the last man executed in California. Written by James Ardaiz, one of the first investigators on the scene and the prosecutor who built the case against Allen, Hands Through Stone gives the reader an insider's view of the tortuous, multi-year investigation that brought Allen to justice.
---
Additional Description

Charismatic, controlling and terrifying — a mystery even to those who knew him well — Allen posed as a respectable businessman while running his private security company as a front for his burglary gang. Convicted in 1978 of the murder of accomplice Mary Sue Kitts, Allen orchestrated a bloody revenge while serving a life sentence, even ordering the murder of his own son.

Ardaiz takes the reader step-by-step through every gritty, down-and-dirty piece of police work that painstakingly built the case against Allen, giving readers an unparalleled feel for what it's really like to work a professional murder investigation.

A true crime story that reads like an intricate mystery novel, Hands Through Stone dramatizes chilling scenes of murder, dogged investigation, and a gallery of quirky real-life characters no novelist could invent: cops, witnesses, victims, villains, and, above all, the enigmatic evil that was Clarence Ray Allen.

About the Author: James A. Ardaiz is a former presiding justice of California's Fifth District Court of Appeal. From 1974 to 1980, Ardaiz was a deputy district attorney prosecuting homicide cases in Fresno County. He served as a California State judge from 1980 until his retirement in 2011.

For the Media

Updating...