« Return to Previous Page
Where Did They Film That? Italy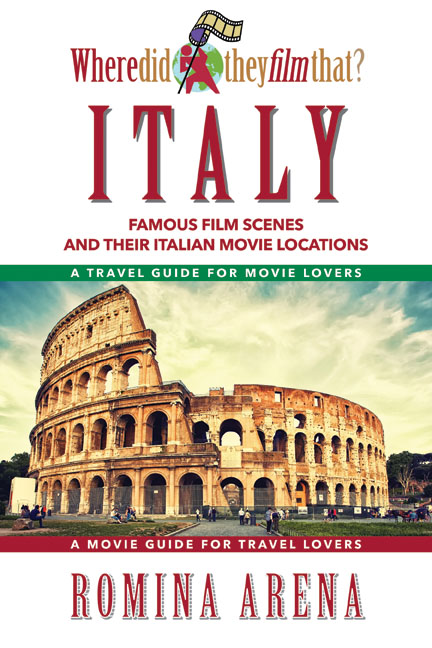 Where Did They Film That? Italy
Product code:

1962
Availability:

in stock
---
Famous Film Scenes and Their Italian Locations
by Romina Arena
Three Coins in a Fountain. Roman Holiday. Eat Pray Love. In many of the greatest movies ever made, the biggest star was Italy itself. Where Did They Film That? Italy is a unique travel guide that invites the reader to explore the beauty and cultural riches of Italy through the universal language of cinema.
Where Did They Film That? Italy shows readers where to find the exact locations where many of the most famous movies set in Italy were filmed — plus nearby attractions, museums, restaurants, shops, and must-experience slices of Italian life. The beautiful and historic sites immortalized in great films are the reader's keys to experiencing the best in Italian travel, art, dining, and living. Special sections highlight romantic Italian sites that are perfect for scheduling weddings and other special events, and the book includes recipes for dishes from famous films and authentic Italian regional specialties.
Where Did They Film That? Italy gives readers in-depth knowledge of the behind-the-scenes details of great films by placing their locations within the full context of their history and meaning to Italian culture. Guided by celebrated Italian popera star Romina Arena, readers will discover the real Italy as Italians know it.
An irresistible combination of film history, travel guide, and the zest and seductiveness of la dolce vita, Where Did They Film That? Italy is a new kind of travel guide that will turn Americans' love of movies to a love of travel and new experiences.
Audience: Travel readers, film history readers, and Italian culture readers.
About the Author: Celebrated as "the Queen of Popera," Romina Arena is an award-winning Italian international pop opera recording artist and songwriter who has performed before President Bill Clinton, Pope John Paul II, and many other world figures. Arena has sold over four million records worldwide and has received many major honors, including a Global Citizenship Award from the United Nations in recognition of her humanitarian support for the children of Haiti. Where Did They Film That? Italy is her first book.
$18.95 ($21.95 Canada) • Trade Paperback • 6" x 9" • 144 pages
ISBN 978-1-61035-182-9
---

Updating...