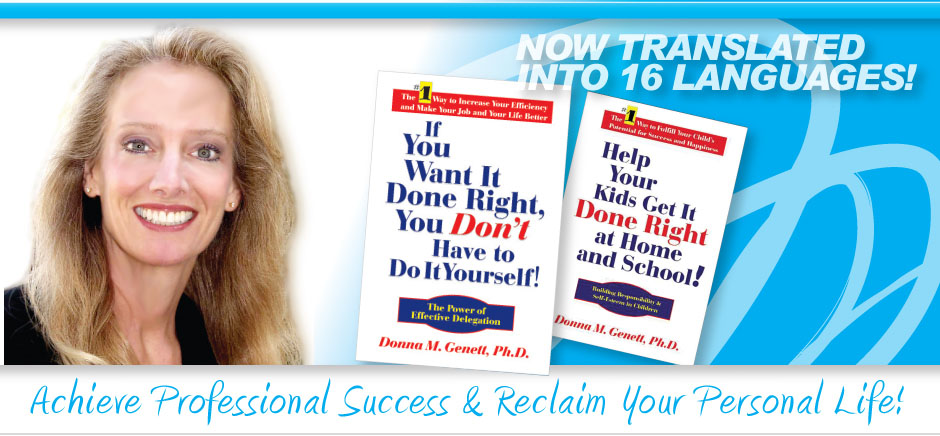 Donna M. Genett, Ph.D.
is an author, international speaker, organization development consultant and president of GenCorp Consulting. She is a seasoned professional with over two decades of experience in helping people and organizations achieve excellence. Her multidimensional approach facilitates quantum improvement.
Dr. Genett's internationally acclaimed book, If You Want It Done Right, You Don't Have to Do It Yourself! The Power of Effective Delegation has been translated into sixteen languages. Her second book, Help Your Kids Get It Done Right at Home and School: Building Responsibility and Self-Esteem in Children, is groundbreaking in its application of the management parable to parenting and helping busy professionals generalize their skills to the home front. Each book has clearly written workbooks and train-the-trainer materials to make learning and application easy.
Donna earned her doctorate degree from the University of Kansas. She also holds a Certificate in Essentials of Business Administration and a Certificate in Human Resource Management. She grew up in Wisconsin and currently lives with her husband in California. She enjoys world travel, golf, skiing, home remodeling and sprint triathlons.