Author Amy Wu goes on University Speaking Tour in California this April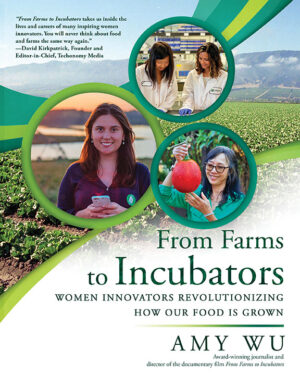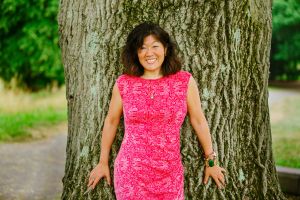 Amy Wu, the author of From Farms to Incubators: Women Innovators Revolutionizing How Our Food Is Grown, will embark on a book talk/tour in April. Wu's first stop is at the University of California, Merced, where she plans to meet students studying labor and automation. UC Merced is a leading university when it comes to education in agriculture and innovation. The university has plans to open an experimental smart farm for learning. Wu will then spend two days speaking at the University of the Pacific in Stockton. The visit includes guest lectures at classes for environmental studies, gender studies and engineering. The visit culminates with a special luncheon with the university President and faculty. The final stop is an event hosted by the Fresno County Public Library where From Farms to Incubators, the short documentary, will be screened, followed by a book signing and a pop-up art exhibit that celebrates women innovators in agtech.
April 12: University of California, Merced
April 13–15: University of the Pacific
April 16: Fresno County Public Library
For details, follow From Farms to Incubators on Facebook @farmstoincubators.
To learn more about From Farms to Incubators click here.
To purchase the book, go here.