Fresno author Kathy Pappas Angelos event at Clovis's A Book Barn June 10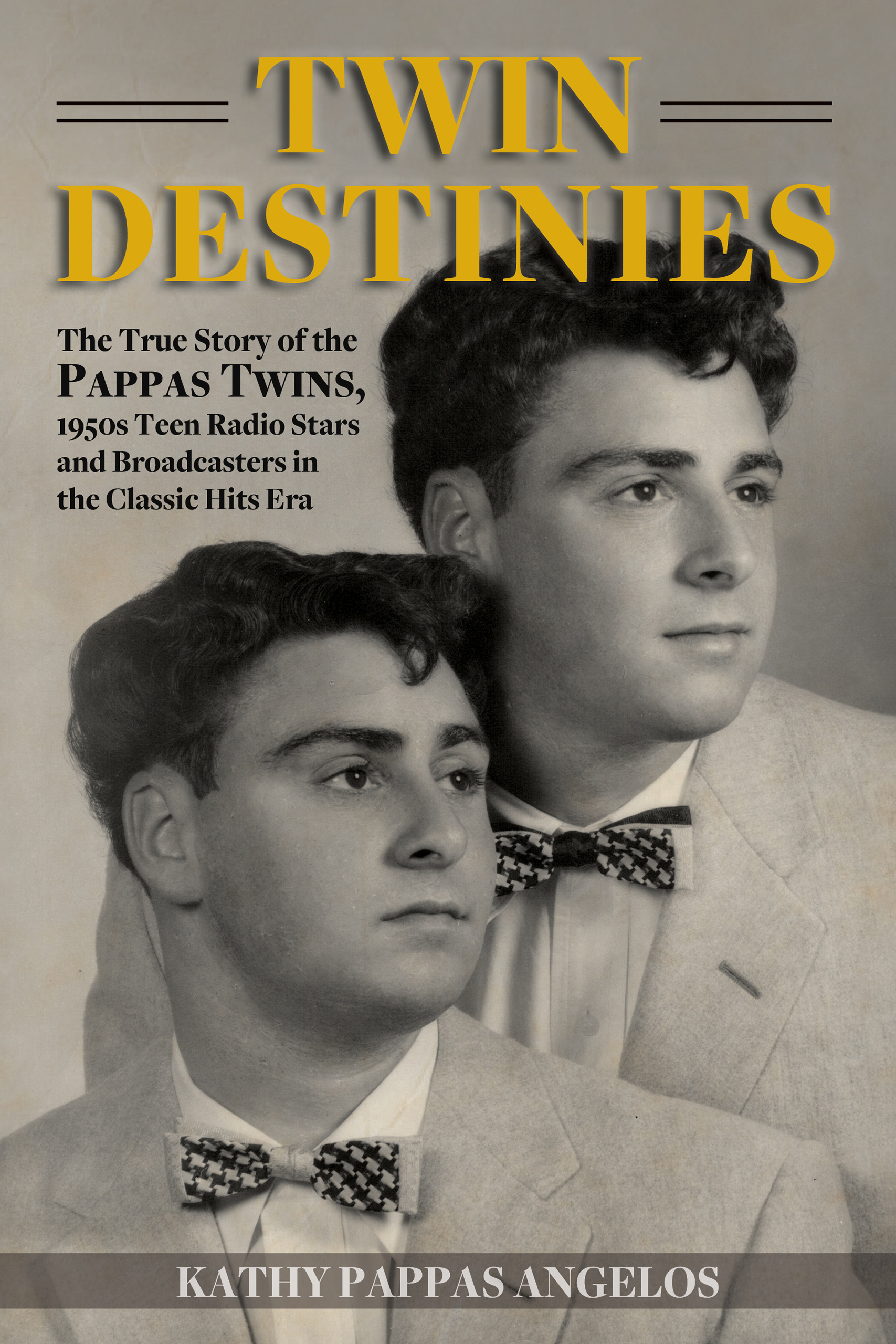 Join Fresno author Kathy Pappas Angelos as she discusses and signs copies of her new book, Twin Destinies: The True Story of the Pappas Twins, 1950s Teen Radio Stars and Broadcasters in the Classic Hits Era at A Book Barn in Clovis, CA, on June 10 from 2 to 4 p.m.
Twin Destinies is a nostalgic look back at the exciting teen music and dance craze of the 1950s through the classic hits era of the 60s, 70s, and 80s. The book tells the story of Pete and Mike Pappas, the twin sons of Greek immigrants who defied predictions of failure and worked their way to the top of the broadcasting business in the exciting and glamorous classic hits era of 1950s radio and television. They went on to build a Central Valley media empire, and founded KMPH-26, among many other media properties.
What: author event with Kathy Pappas Angelos for her new book Twin Destinies
Where: A Book Barn, 640 Clovis Ave., Clovis, CA 93612
When: Saturday, June 10, from 2 to 4 p.m.
Contact Info: A Book Barn can be reached at (559) 297-9052. Their website is clovisbookbarn.com.
Click here to learn more Twin Destinies.