Join "The All-American Crew" Author Russell Low in a Special Presentation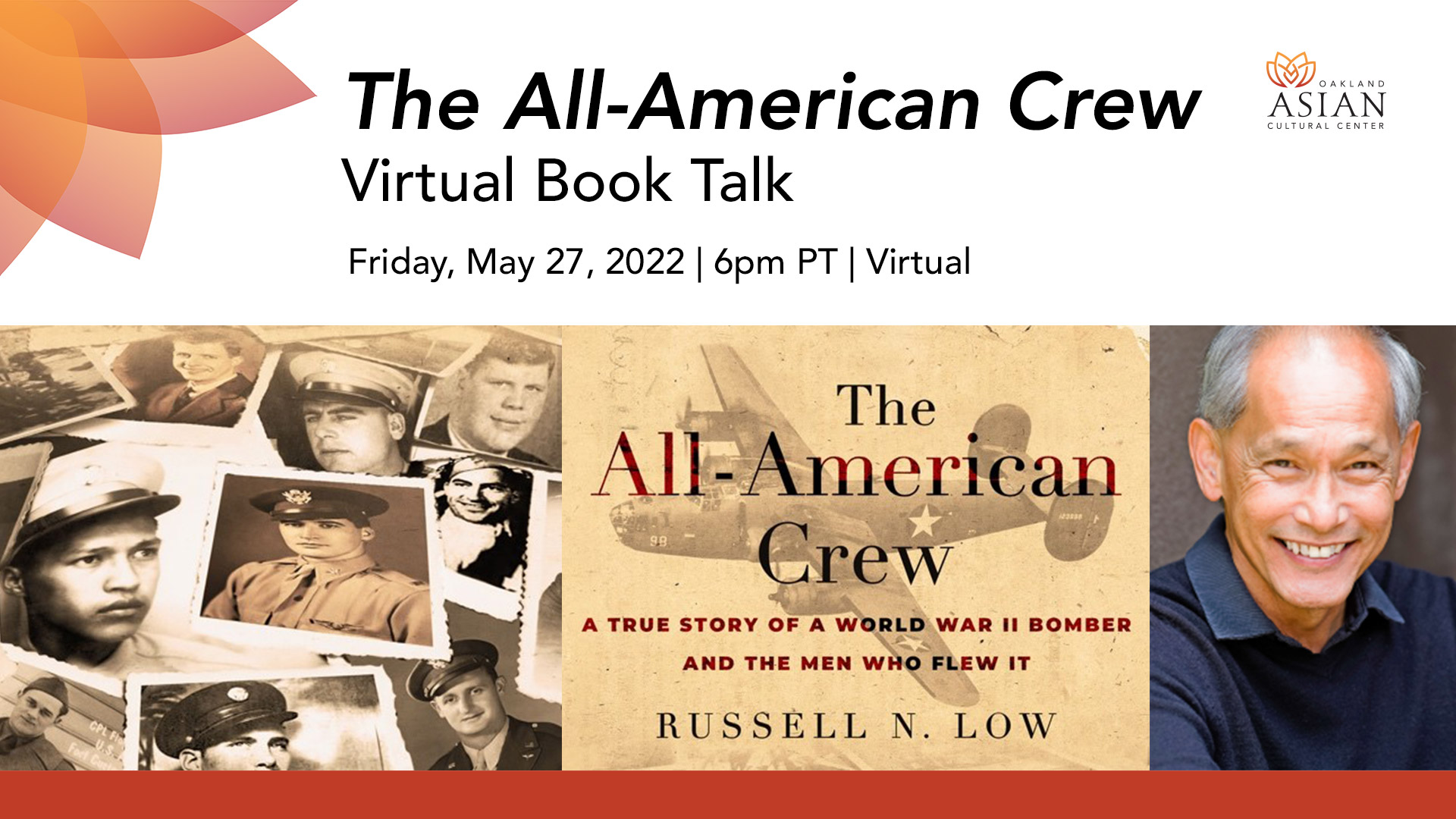 On Friday May 27 at 6:00 pm, the Oakland Asian Cultural Center will host author Russell Low in a special virtual book talk: "How the Early Chinese American Experience Shaped the Greatest Generation." Join this virtual book talk to hear from author Russell N. Low about his second novel, The All-American Crew.
On January 23, 1943, a B-24 Liberator bomber and its crew of ten men disappeared without a trace in New Guinea. Their families never knew what happened to them. Now, 80 years later, their long-forgotten letters and dusty photographs finally tell their story in Russell's new narrative nonfiction work.
The All-American Crew presents Ah Ying's grandsons, Loren and Stan, who enlist in the Army Air Force and go off to the Pacific to fight for their country's freedom. Their heroic struggles in New Guinea and Saipan offer a personal look at the assimilation of Chinese Americans into fighting crews and units that included young men from every cultural and ethnic background. This novel is a sequel to Russell's first novel, Three Coins.
Click here to register!