congratulations to Mark Johnson on his new novel, "Bad Day on the Bayou"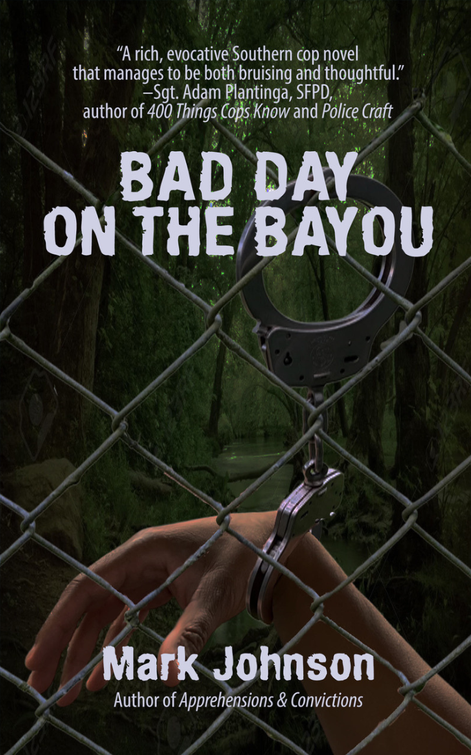 Mark Johnson, author of Quill Driver Books' Apprehension and Convictions, has just published his first novel, Bad Day on the Bayou, published by Down & Out Books.
Synopsis:  The body of teenager Antwan Driggers is found handcuffed to a fence in a swampy area south of Mobile, Alabama. His throat has been slit. The cuffs preventing Antwan's escape belong to veteran detective Russ Hampton, who is found just yards away unconscious and bleeding from multiple gunshot wounds.
When he awakens 36 hours later in a hospital bed, Hampton is rebuked by his ex-wife, informed of his prisoner's gruesome fate, and set upon by colleagues from homicide and internal affairs who demand explanations and answers that Hampton doesn't have. A former clergyman, Hampton believes all that's required of him is to "do justice, love mercy, and walk humbly…" But as a cop in trouble, this appears increasingly insufficient. Vowing to find out what really happened—with or without the department's cooperation—Hampton embarks on a rogue investigation which leads him on an international manhunt for Anwan's killer.
Congratulations to Mark!