Wanna know how to get your book published? Learn how the publishing industry really works at a free seminar for writers Saturday May 11 at A Book Barn in Clovis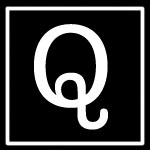 Writers — whether new or experienced — have a thousand questions about the publishing business. What are publishers really looking for? What mistakes will get your book rejected? Do you really need an agent … or a publisher? And then there's the most popular question: How and when do I get paid for writing a book?
Get answers to your publishing questions at "Publishing 101," a free writers' workshop from Quill Driver Books, to take place  Saturday, May 11, from 2 to 4 p.m. at A Book Barn, 640 Clovis Ave., Clovis, CA 93612.
Quill Driver Books publisher Kent Sorsky and QDB founder and Independent Book Publisher's Association chair Steve Mettee will cover the basics of how the publishing industry works, what publishers are looking for in book proposals, and what writers can do to increase their chances of getting published.
Some of the topics that will be covered at the workshop include:
The business side of book publishing, including copyrights, book contracts, advances and royalties.
Correct formats for query letters and book proposals.
Mistakes that get books rejected and how to avoid them.
Do writers really need agents?
Self-publishing dos and don'ts.
How e-books are changing publishing.
The workshop will include a Q&A session, and attending writers are encouraged to ask whatever questions they have about publishing. And best of all, it's 100% free.
For more information, visit www.ClovisBookBarn.com.