Independent Book Publishers Association names Deltina Hay, publisher, Quill Driver Books author and new media expert, as new board chair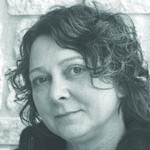 New media offers independent publishers opportunities to reach a wider audience, says new IBPA chair Hay
The Independent Book Publishers Association (IBPA) named publisher, author, new media expert and IBPA board member Deltina Hay as its new board chair in an announcement made May 29 at the Benjamin Franklin Awards presentation ceremony in New York. Hay replaces outgoing chair Steve Mettee.
Both Hay and Mettee have ties to Quill Driver Books: Mettee is the founder of Quill Driver Books and Hay has published two books on new media with Quill Driver, "The Social Media Survival Guide" (2011) and "The Bootstrapper's Guide to the Mobile Web" (2012).
At a time when ebooks and digital distribution are transforming the publishing industry, Hay bridges the two worlds of books and digital media. A veteran Web developer and social media pioneer, Hay is the founder of a publishing house (Dalton Publishing ) , a web development company (Plumb Web Solutions) and a social media marketing firm (Social Media Power). In addition to her business pursuits, Hay teaches the graduate level Social Media Certificate program online for Drury University and classes on her own online education site, DeltinaU.com.
"It is an exciting time to be an independent publisher," said Hay. "New media offers many opportunities to reach a much larger audience. New digital publishing technologies and cloud-based services are more accessible. And search engines are more focused on relevant content. I look forward to working with IBPA's new executive director, Angela Bole, in helping publishers of any size take advantage of these opportunities through the development of innovative education programs, vibrant independent publishing communities, and tools and publications to assist independent publishers at every stage of the print or digital publishing process."
"IBPA is privileged to have a Board composed of the best and brightest in independent publishing," said Angela Bole, incoming IBPA executive director. "It's an honor to welcome Deltina Hay as incoming chairperson. She brings a passion for publishing innovation while, at the same time, an understanding of IBPA's impressive 30-year history. I look forward to working with her toward fulfilling IBPA's mission of leading and serving the independent publishing community."
Outgoing IBPA chair Steve Mettee praised Hay's hard work and leadership while serving on the IPBA board. "Very quickly Deltina distinguished herself as knowledgeable and industrious, gaining the respect of all the board members. She has the perfect calm, warm, but no nonsense demeanor to lead IBPA as the nation's largest publishing association continues to thrive," said Mettee.
Founded in 1983, the Independent Book Publishers Association is the largest not-for-profit trade organization for publishers in the United States. IBPA's mission is to lead and serve the independent publishing community by providing advocacy, education, and tools for success. For more information, visit www.ibpa-online.org