Murder most feminine: A shockingly entertaining look at female killers in California's Deadliest Women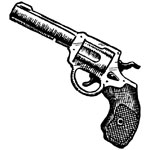 "California's Deadliest Women is a good, horrific read. Just don't dip into it too soon after, say, eating." —Tony Mostrom, LA Weekly
Despite decades of feminist activism, our culture still likes to put women on pedestals. We find it shocking when women are violent. Maybe it's because we hold women to a higher standard of ethics. Maybe it's because we find it shocking when women show any kind of agency at all. But the fact is that women can be just as violent as men, even to the point of committing senseless murder — as David Kulczyk, the master of bizarre true crime, shows in his new book California's Deadliest Women: Dangerous Dames and Murderous Moms.
A masterpiece of pure trashy tabloid fun, California's Deadliest Women is the definitive guide to the murderesses of the Golden State, a horrifying compendium of women driven to kill by jealousy, greed, desperation, or their own inner demons.
California's Deadliest Women presents 28 mini-tragedies — sardonic, tightly written profiles of some of the most ghastly crimes ever committed in California. Each lethal vignette presents a murderer's early life, the circumstances that drove her to murder, her detection, her punishment, and the aftermath of her terrible deeds, plus quirky, disturbing caricatures of the killers by artist Olaf Jens. Kulczyk brings to light fascinating details about these crimes, many of which have been long forgotten.
From Brynn Hartman, who killed her husband, comedian Phil Hartman, to chemist Larissa Schuster, who dissolved her husband in acid, to dominatrix Omaima Aree Nelson, who cooked and ate her husband, the killers profiled in California's Deadliest Women show that the fairer sex can be as evil — and as deadly — as any man. The crimes are so bizarre, so puzzling, so corrupt, so disgusting, so gory, so inhumane and so despicable that they are unforgettable … and perversely fascinating and entertaining.
Get your copy of California's Deadliest Women here.