The perfect relaxation for lazy summer days … new adult coloring books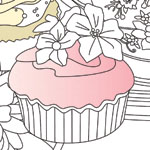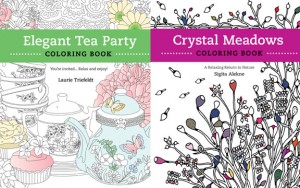 The rise of adult coloring books has been a publishing phenomenon. In today's busy, constantly rushing world, there's something appealingly simple, calming, and meditative about the simple act of coloring. Maybe coloring reminds us of our childhoods, or maybe coloring is a great way to experience a work of art and make it part of you. Either way, adult coloring fans will like the two new adult coloring books we're launching this month, Elegant Tea Party and Crystal Meadows.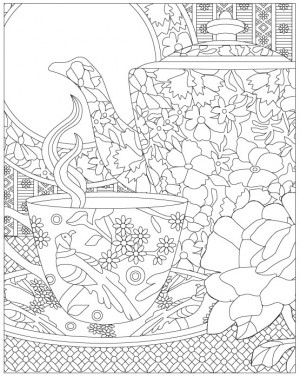 Elegant Tea Party Coloring Book will immerse you in the supercivilized world of a proper afternoon tea. Hand-drawn by acclaimed artist Laurie Triefeldt, these 70 absorbing illustrations of cups, saucers, teapots, muffins, and flowers will give colorists hours of calming focus. Triefeldt's illustrations range from intricate geometric patterns on fine bone china to fluid, organic shapes of floral prints, cut flowers, and even a kitten in a tea cup. These complex images offer colorists endless opportunities to create personalized works of art through use of color and shade.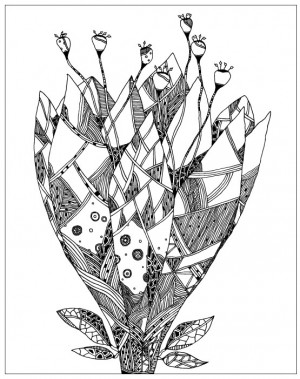 Crystal Meadows Coloring Book will take you back to the refreshment of the natural world, as seen through the intriguing artwork of noted Lithuanian artist Sigita Alekne. Colorists will lose themselves for hours in these intricate, otherworldly images of plants, flowers, and trees, reflecting Alekne's unabashed love of nature and living things.
Both these books are designed to give the best coloring experience possible. Thick, high-quality paper, printed on only one side, gives a smooth, firm coloring surface with no bleed-through, and perforated pages will let you share and preserve your creative work.
And stay posted — we'll soon be releasing two more exciting coloring books this year.