Smarter than Tesla? New biography profiles Charles Proteus Steinmetz, the forgotten genius of the electrical age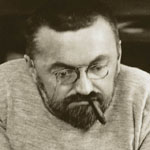 He was only four feet tall. He had a pronounced hunchback and hip dysplasia. He was an impoverished immigrant and political refugee. He adopted his lab assistant and kept a menagerie in his house. But his outstanding scientific and engineering achievements laid the foundation for today's electrically powered world. His name was Charles Proteus Steinmetz, and while he is little-known today, he had an extraordinary impact on everyday life.
This great, but neglected scientist receives his first full biography in years in Charles Proteus Steinmetz: The Electrical Wizard of Schenectady by science and technology writer Robert W. Bly.
Thomas Alva Edison and Nikola Tesla get all the glory, but Steinmetz (1865–1923) was perhaps the greatest electrical wizard of theme all. Revered as a genius in the late 19th and early 20th centuries, but largely forgotten today, Steinmetz made the modern world possible through his revolutionary work on AC electricity transmission, the technology underlying today's power grid.
More than just a scientist and engineer, Steinmetz was also one of the most colorful characters in American life. Steinmetz was as well known for his unconventional political opinions, his fierce advocacy for social progress and education, his unusual home life and his private menagerie as for his technical achievements.
An engrossing blend of biography and popular science writing, Charles Proteus Steinmetz brings the life, passions, and achievements of a great man to a new generation.