New book "Where Did They Film That? Italy" is a pleasure-filled introduction to a great nation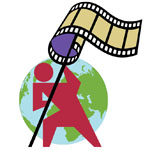 Plus enter our Greatest Travel Story contest to win a two-piece Travelpro® luggage set!
Our newest book, "Where Did They Film That? Italy" is all about inspiring a love of travel. And we thought we'd sweeten the deal by offering you a chance to win a Travelpro® Platinum® Magna™ 2 two-piece luggage set — a $1,400 value!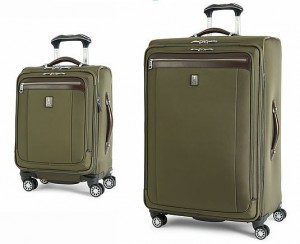 All you have to do is tell us your greatest travel story. We want to hear about your biggest adventures, your most fun times, your most inspirational travel experiences, the most fascinating person you've met, your most hair-raising escapes, or even that really weird conversation in the Cincinnati airport. Enter anytime before May 31, 2016, for a chance to win this stylish, durable, and ultra-functional travel set to take on your next adventure.
Enter the Where Did They Film That? Italy Greatest Travel Contest now
And what better place to take your new luggage than Italy, to explore the art, the cuisine, the culture, and the many picturesque sites where the world's greatest movies were filmed?
"Where Did They Film That? Italy" is a unique travel guide that invites the reader to explore the beauty and cultural riches of Italy through the universal language of cinema.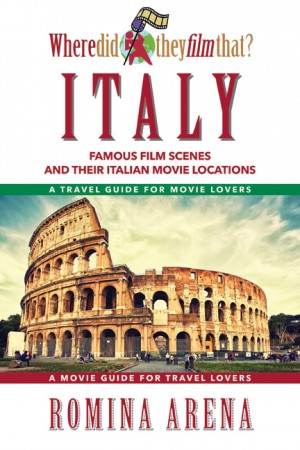 "Where Did They Film That? Italy" shows readers where to find the exact locations where many of the most famous movies set in Italy were filmed — plus nearby attractions, museums, restaurants, shops, and must-experience slices of Italian life. The beautiful and historic sites immortalized in great films are the reader's keys to experiencing the best in Italian travel, art, dining, and living.
Author Romina Arena, a celebrated Italian popera star and native of Sicily, gives a personalized tour of the real Italy as only a real Italian can know it. Every page of "Where Did They Film That? Italy" is filled with Arena's native knowledge and unique personal touch, revealing secret treasures of Italy unknown to most tourists, advice on navigating Italian culture and Italian ways, and Arena's own classical Italian love for living life to the fullest.
An irresistible combination of film history, travel guide, and the zest and seductiveness of la dolce vita, "Where Did They Film That? Italy" is a new kind of travel guide that will turn Americans' love of movies to a love of travel and new experiences.
Get your copy of "Where Did They Film That" Italy" here