Author, artist, bullfighter, filmmaker, barkeeper, diplomat — Barnaby Conrad, who lived more than most, is dead at 90.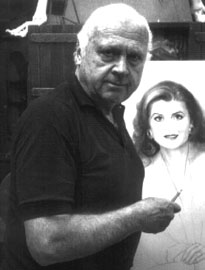 We were saddened to read in the Santa Barbara Independent  that Barnaby Conrad, one of Quill Driver Books' most exciting writers, has died at age 90.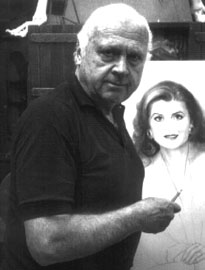 Barnaby lived more intensely than most writers. Hemingway wrote about bullfighters; Barnaby actually fought bulls professionally in Spain, under the nom de guerre El Niño de California. Lots of writers hang out in bars; Barnaby owned El Matador, the most glittering celebrity nightclub in 1950s San Francisco. (You can read the best gossip from the Matador days in Barnaby's 1994 memoir, Name Dropping.)
Barnaby's long and adventurous career began as a U.S. vice consul in Spain in 1943. After stints as a diplomat and a bullfighter, Barnaby returned to the United States in 1947 to work as Sinclair Lewis' private secretary. As a young writer, Barnaby put his first-hand knowledge of bullfighting into his bestselling 1952 novel Matador and his highly acclaimed 1958 nonfiction book, The Death of Manolete.
Among his other achievements, Barnaby was the founder of the Santa Barbara Writer's Conference; a portraitist whose paintings hang in the National Portrait Gallery; a documentary filmmaker; and the author of three books for writers published by Quill Driver Books, 101 Best Scenes Ever Written, 101 Best Beginnings Ever Written, and 101 Best Sex Scenes Ever Written.
Barnaby drank deep of the cup of life, and he will be missed.