In memory of Grace Lee Whitney, Star Trek's Yeoman Janice Rand and Quill Driver Books author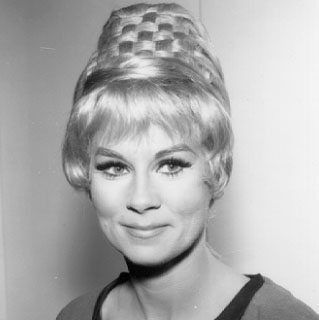 All of us at Quill Driver Books were deeply saddened to learn of the death of Grace Lee Whitney, famous for playing Yeoman Janice Rand in the original Star Trek and author of her autobiography, "The Longest Trek: My Tour of the Galaxy."
Everyone who has seen the original Star Trek remember Grace as the young, intrepid Yeoman Rand, eager to explore the galaxy; every fan who met her at science fiction conventions remembers her unfailing graciousness; and the many people she helped through her work with addicts remembers her as a survivor who conquered her issues and was an inspiration to others. We here at Quill Driver remember Grace as always friendly and a pleasure to work with.
In "The Longest Trek," Grace revealed how hard-won that serenity was. A hard-working show business professional who had performed with such greats as Billie Holiday, Marilyn Monroe, and Jack Lemmon, Grace also struggled with career downturns, alcohol and addiction. But Grace could not be defeated. She came back from the worst to a brighter life of sobriety, happiness, and a new mission of helping others—work she continued to do right up till the very end. In the end, Grace lived long and prospered, and she generously shared her gift of peace and abundant life.
We will miss Grace, and we give our deepest condolences to her family, friends, co-workers, and fans.
---
* * * * *
To learn more about Grace Lee Whitney's extraordinary life, see her autobiography, "The Longest Trek: My Tour of the Galaxy"