"Sally Pacholok," the movie life story of the author of "Could It Be B12?," is now on Vimeo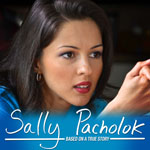 "Meet the new Erin Brockovich" —Politico
"Sally Pacholok, the feature film about the life and work of Sally Pacholok, the author of "Could It Be B12?," is now available for purchase or rental on the video on demand service Vimeo.
See the trailer for "Sally Pacholok"
Starring Annet Mahendru of "The Americans," "Sally Pacholok dramatizes how Pacholok, a Detroit-area emergency room nurse, became aware of the dangers of B12 deficiency, battled hospital administrators to get adequate treatment for her patients, and vowed to warn the public about the rampant misdiagnosis of B12 deficiency.
Winner of Best Feature at the 2015 DC Independent Film Festival, "Sally Pacholok" is a David beats Goliath story that will make you cheer … and teach you about a serious health risk that is more common than you think.
See "Sally Pacholok on Vimeo video on demand.
Once you've seen the movie, read the book
To get the full picture on how B12 deficiency can affect your health and the health of your family, read "Could It Be B12?." Doctors call it "the definitive book on B12 deficiency, diagnosis, and treatment."
Millions suffer from B12 deficiency, but few are diagnosed. Left untreated, B12 deficiency can cause permanent, crippling nerve damage. And tragically, many patients don't get treatment until it's too late.
"Could It Be B12?' will help you understand the science and the medicine of B12 deficiency—and how to successfully advocate for yourself and your family to get the treatment you need.
Get your copy of "Could It Be B12?" today.