New memoir "Grief Sucks … But Love Bears All Things" is a moving story of loss, love, and survival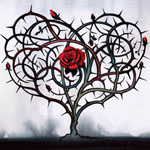 What do you do when you've lost everything that made life matter to you? That's the question posed by our latest book, "Grief Sucks … But Love Bears All Things: How Grief Tore Me Apart and Put Me Back Together" by Gayle Taylor Davis.
In 2005, Davis had the life she always wanted — a career she enjoyed, two beautiful daughters, and above all, a husband she adored. Then one phone call took it all away, when a policeman phoned to tell her that her husband of 32 years had suddenly died of a heart attack. Plunged into the strange new world of grief, Davis began to write to make sense of her experience.
"Grief Sucks … But Love Bears All Things" is a no-holds-barred look at personal pain that is rarely shared or talked about. Davis reveals the worst moments of what she describes as "gut-wrenching, ass-kicking grief" — days of tears, nights of wailing, and thoughts of suicide — and proves through her example that one can survive the worst.
Davis writes directly to the reader, using spare, unsentimental and unrestrained prose and verse to give direct access to her day-by-day experience of loss, shock, craziness, sorrow — and the unexpected strength that allowed her to endure it all.
A brutally honest and intimate portrayal of raw grief in all its pain and ugliness, "Grief Sucks … But Love Bears All Things" rejects simpleminded words of comfort to address loss with the stark truth: This is the worst pain you will ever feel. And you will survive it.
"Grief Sucks" is a wonderful book for grief counselors, anyone who wants to understand the process of grief, and above all, anyone who has suffered a loss — a deeply moving and beautiful book with an important message for people in pain.
Purchase "Grief Sucks … But Love Bears All Things" by Gayle Taylor Davis