Quill Driver author Leslie Budewitz wins her second Agatha Award — and sets a new precedent!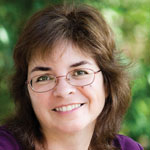 Quill Driver Books author Leslie Budewitz has just won her second Agatha Award. Her latest book, "Death al Dente" published by Berkeley Prime Crime, won the Agatha for Best First Novel  at the recent Malice Domestic convention. In 2011, Leslie won her first Agatha for Best Nonfiction for "Books, Crooks, and Counselors," from Quill Driver Books and available here.
This is an unprecedented achievement — Leslie is the first author in Agatha history to win in both nonfiction and fiction. Major congratulations to Leslie!